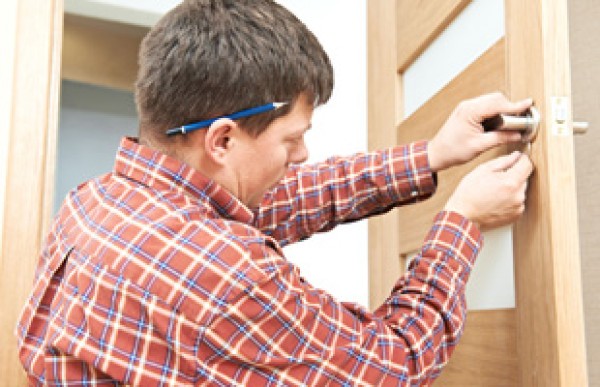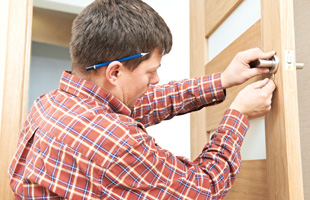 Perhaps the most frustrating thing in the world would be locking yourself out of your house or apartment. Most of us have experienced this at least once in our lives, and when this happens, you are tempted to find another way around your house. If you can, then that is good for you. However, some of us happen to live in condominiums or apartments where getting another way around your place could be downright impossible, if not dangerous. If this happens to you, there are two options left. You probably asked yourself this question: Should I call a Locksmith or repair my own door lock?
You can always just open the door yourself, of course that is always an option. If you know how your lock works, and if you know how to open it without being destructive, then go ahead and do it. It might save you a huge amount of time. But for the folks who don't really have the proper skills to do it, then that is definitely going to be a huge problem. If you try to open the door on your own without proper training on how to actually do it, you run the risk of ruining your lock. The worst part happens when you already get so frustrated and you just kick the door open. That may seriously ruin your door, and you might have to pay a more expensive amount of money plus allot valuable time for just fixing your door. Imagine the time and effort you have to give just because of a ruined door. But you don't have to experience that. When you are faced with the question, "should I call a locksmith or repair my own door lock?" just go ahead and do the first one, and your life will be way better.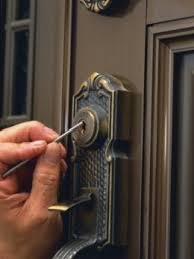 You might say calling a locksmith requires to wait for a long period of time outside your freezing porch or hallway. In addition, it could be expensive. There's no doubt about it – locksmiths may charge you higher fees but only if you go for the shady ones. The solution for that is to check if there are legitimate locksmiths in your area so you only have to wait for a few minutes for your door to open, and at the same time, you are sure these are good locksmiths.
As for the price, as mentioned, you have to research well for legitimate ones to make sure you will not be ripped- off. Even so, it should be able to help you avoid all the hassle of trying to get in your house in a dangerous way or destroying your door, which actually is more expensive than just calling your local and reliable locksmith. In addition, even if you get locked out in the middle of the night, you are sure that your locksmith will be there for you. Locksmiths are open the whole day, and they know that people get locked out at inconvenient times, such as when all your roommates are in a party and no one's home to open the door for you. They know they are needed any time of the day, so you don't have to worry when you got locked out of your house. The convenience of locksmiths is something you would totally appreciate and not take for granted. You will never know when you will accidentally leave your keys at home and eventually lock yourself out.
The best part is that you don't have to call locksmiths just because you locked yourself out of your house. You can call them with whatever door lock problems you need. As mentioned earlier, you can repair them yourself, but you might damage them more than how it currently is. The wisest decision you will make is to call a locksmith and let the expert do it in a matter of minutes.
So the next time you leave your keys in your house and lock yourself out call the Arvada Locksmith Pros proudly serving the Arvada, CO area.